An online fill-in-the-blank interaction self-assessment is a dynamic and engaging assessment tool delivered through the Business Guru website. It offers users the convenience of accessing the assessment from their computers or mobile devices, allowing them to participate from anywhere with a high-speed internet connection. This accessibility ensures that individuals can use the assessment conveniently, fitting it into their busy schedules.

The assessment presents users with carefully crafted statements or sentences containing one or more blank spaces. Users are tasked with filling these blanks with the most appropriate words, phrases, or concepts that complete the statements meaningfully and accurately. This requires a thorough understanding of the subject, as users must draw upon their knowledge and critical thinking skills to provide the correct answers.
To comprehensively evaluate the user's responses, the assessment employs a ranking system that allows users to express their agreement or disagreement with each statement. Users are typically provided with a scale ranging from "0" (Completely disagree) to "4" (Completely agree) to rank their responses. This ranking system offers a more nuanced assessment of the user's perspectives and beliefs, capturing the complexity of their opinions rather than simple "yes" or "no" answers.
The assessment platform then utilizes an automated tabulation and scoring system to analyze the user's responses. This automated process saves time and ensures accuracy in scoring, providing users with feedback on their performance via a live one-on-one virtual debriefing session with Terry.
Once you have completed and submitted your Business Health 360 Self-Assessment, the next step is to schedule a dedicated day and time for your complimentary One-on-One Debriefing and Strategy Call with Terry. This step is crucial as it allows for a deep dive into your assessment results and provides an opportunity to address your specific concerns, strengths, and risks related to your business in a personalized manner.
The One-on-One Debriefing and Strategy Call is a virtual meeting facilitated by Terry, a seasoned professional with extensive experience in business consulting and strategy. Terry will guide the conversation and ensure that it is focused on your unique business needs, challenges, and aspirations.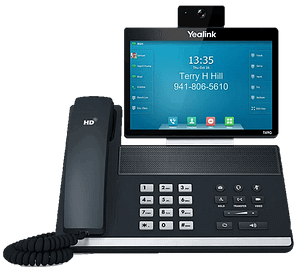 Before the scheduled virtual session, Terry will carefully review and analyze the results of your Business Health 360 Self-Assessment. This assessment provides a comprehensive and holistic view of your business by gathering feedback from various stakeholders, such as employees, customers, and partners. By examining the assessment findings, Terry will gain valuable insights into the different aspects of your business's performance, including areas of strength and potential areas for improvement.
The conversation will be tailored to your specific concerns and priorities. Terry will take the time to understand the challenges you currently face, any projects that may have been put on hold, and areas of your business that require more focused attention. This individualized approach ensures the discussion addresses your unique circumstances, enabling you to derive maximum value from the virtual debriefing and strategy session.