STAGE #3…  Growth
CHARACTERISTICS:
Your business has endured through the initial stages of the business lifecycle and is currently in its Growing or survival stage. The company is consistently generating revenue and adding new customers. This recurring revenue will help pay your operating expenses and open new business opportunities.
Your business could be operating at a net loss or maintaining a healthy profit, but there could be some competition. This is also when you must fine-tune your business model and implement proven methodologies, sales, marketing, and operations before expanding your venture to the mass market.
STATISTICS:
According to the Small Business Administration (SBA), about 50% of businesses get financially ruined after five years, and those that make it to 10 years or longer are roughly 33%.
According to Entrepreneur.com, many small businesses have a 50/50 shot of surviving beyond five years.
GOAL(S):
Unlock your business potential, catalyze growth, and make it more profitable.
CHALLENGES:
Impediments to business growth primarily relate to the following:
Dealing with increasing revenue
Handling the increasing number of customers
Accounting management
Effective management
Market competition
BOTTOM LINE:
Although many businesses fail to achieve expected growth, learning from mistakes in business is critical to growth and survival.
INTERVENTION:
Steering a business to success is not an easy task. Setting up the right team, improving productivity, and winning customers in the face of possible disruptions from competitors make growing a business challenging.
But, thanks to the ease of hiring Business Development Consultant Terry H. Hill. You don't have to figure out everything independently. Let's explore what Terry does for businesses in the growth or survival stage like yours and how he can help your business become more profitable.
GROWTH CONSULTING BY TERRY: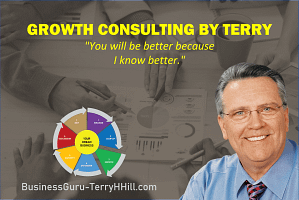 Growth consulting by Terry is an independent third-party assistance that helps businesses to scale and reach their growth goals. Terry accomplishes this objective in various ways.
One of them is helping businesses identify issues as they grow and offering expert advice to address those challenges. He has four decades of experience in scaling businesses to growth and success.
Terry will help to evaluate how far your business has come and the path it is taking. He provides a fresh look at what your business has achieved. As a business growth expert, he gives business owners valuable and strategic insights to transform the growth trajectory of their businesses.
Suppose you are looking for expert assistance for business growth. In that case, Terry will help with counsel and advice on identifying and resolving growth hindrances and implementing strategies to scale your business.
HOW DOES GROWTH CONSULTING WITH TERRY WORK?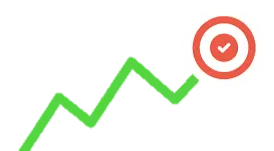 Terry provides growth consulting services based on each business's unique goals and needs. His services range from defining the essential elements of a business's overall strategy and optimizing performance to improving productivity and sealing revenue leaks.
He also helps businesses to perform competitive analysis, allowing them to spot untapped potential and challenges within systems and strategies. Terry will help you conduct market research to identify new markets and increase revenue streams.
Other growth consulting services offered by Terry include assessment of business setup, sales analysis, SWOT analysis, redefining buyer personas and value proposition, and more.
When businesses start, gaining traction in different areas and expanding their market share is top of mind. No business owner wants to succeed in just one area and fail in another, whether it's meeting customer expectations, investor requirements, or employee needs. However, running a successful business is always a balancing act that involves meeting current needs and expectations while anticipating future ones.
If you are not keeping up with growth, Terry H. Hill will help you to catalyze your business growth. He will assess all areas of your business and implement strategies that drive sustainable development.
Our retainer agreement is a contract between you and Terry that sets forth work that will be performed on an ongoing basis in exchange for a retainer fee. The agreement details the nature of the services to be provided and helps create a framework for working together in the future.  Our retainer fee packages are available in four (4), eight (8), and twelve (12) hour blocks of time.
The weekly remote meeting sessions are typically 60 -90-minute duration via a private Zoom virtual meeting room.
Various uncertainties and limitations of resources are standard for the growth stage. Even if you have adequate resources to grow and run a business, you need to take the time and dedicate the resources to determine if your operational strategy will continue to sustain your growth…  That is why Growth Consulting by Terry is vital.
BENEFITS OF GROWTH CONSULTING BY TERRY

Terry analyzes your business for potential areas for improvement, helps you set up better systems for tracking business on goings, growth goals, and revenue, and provide the strategic decision-making support needed to chart the best path forward depending on your specific business needs.
Most business owners cannot speak out impartially about the real issues facing their businesses. Many people close their businesses because of various problems, such as fear of change and lack of experience. Terry leverages his expertise to help each company overcome unique challenges.
He acts as an external resource without attachment to your business, allowing him to provide objective advice. Terry's track record of success gives business owners the confidence to make daring moves that drive business growth.
Terry has years of experience scaling businesses across industries. He has excelled in starting businesses from scratch and steering them to success. He is a successful entrepreneur and serial investor with a wealth of business growth experience. Thus, he brings to the table a lot of experience that you can use to your advantage.
It's a fact that acquiring experience and expertise in your business area would take quite a lot of time, not to mention the cost involved. Most business owners waste time and money using trial-and-error learning methods; some even give up on their dreams.
But working with Terry H. Hill is ultimately the opposite. He helps you quickly put everything in place and position your business strategically for growth and success. With Terry, you spend less time and money to achieve desired growth and make your business continually profitable.
Over the years, Terry has learned strategies that work and those that don't. The needs and struggles common among businesses in different sectors are not new to him. He is skilled in customizing growth solutions to fit the specific needs of any business.
Terry leverages result-driven techniques to help businesses develop strategies and action plans that drive growth.
WHEN IS THE BEST TIME TO BEGIN WORKING WITH TERRY? 

Everyone establishes their business on the premise of fast growth. When starting a business, different processes are outlined, and a competent team is based. But many times, the expected results are hardly achieved. In other words, many business owners do not reach the desired outcomes.
Thus, you need to seek growth consulting services from Terry if your results do not match your expectations. Many entrepreneurs and investors never wait until they miss their expectations. Instead, they proactively engage Terry to ensure everything is done correctly. That way, they are assured of achieving their projected results.
WHOM DO I CONTACT TO START THE PROCESS?
Terry is the right growth expert for your business if you want growth consulting services. Making Terry H. Hill your growth consultant for your new or established company is brilliant.
Terry has four decades of business development experience across a spectrum of industries. He is the go-to growth consultant for entrepreneurs and investors seeking a wide-ranging view with a laser focus on issues and challenges unique to their businesses.
Terry offers a FREE Growth Briefing Session – This initial complementary 40-minute private virtual briefing session allows for the sharing and understanding your current growth strategies, problems, issues, and concerns that may impair the business.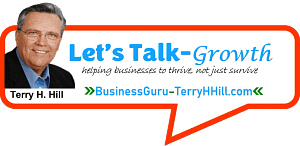 Click on the following text link to schedule your complimentary 40-minute Growth Briefing session with Terry via The Scheduling Calendar.